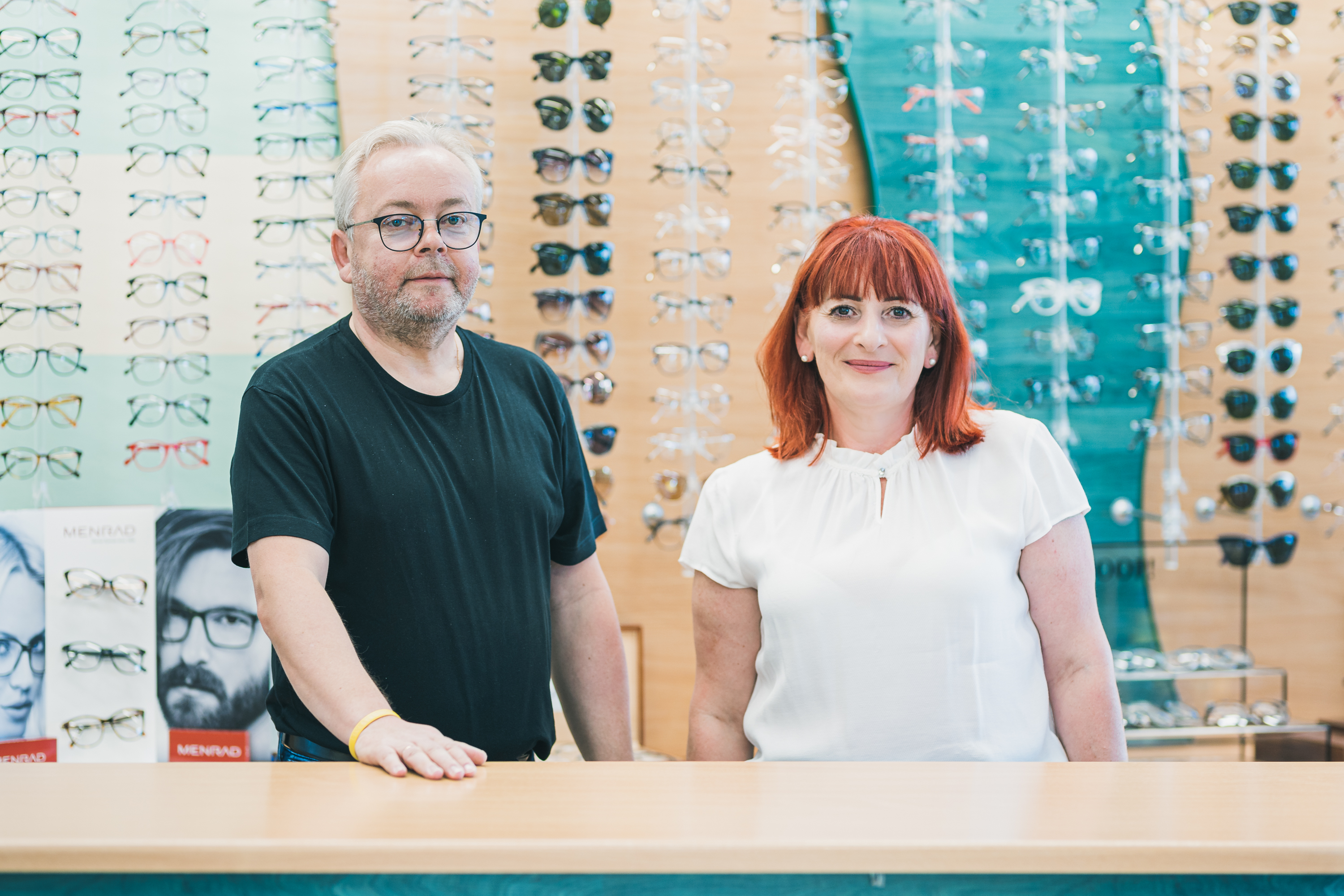 The tradition of our company dates back to 1968. Such a long history of activity in eyeglass optics obliges.
Over the years, all our activities have been focused on the customer in order to provide them with the best quality of vision and joy and comfort of wearing glasses. To this day, in various circumstances, we catch the fact that the subject of optics is constantly discussed and alive - it will probably remain so - we simply live with optics.
We are certified opticians, we have over 40 years of experience, and our passion is innovations in the field of eyeglass lens processing technology and constant tracking of new trends in the global eyewear fashion. From the beginning of our activity, we belong to the Lower Silesian Opticians' Guild, which confirms our qualifications and experience.
You will find here the largest selection of branded frames - both corrective and sunglasses, as well as professional service and advice on the correction of glasses and contact lenses.
There is also a specialist optical workshop in our showroom. Thanks to the most modern equipment, we can make eyeglass frames in an hour!
We are constantly looking for new trends for you, we always guarantee solidity and reliability - this is our mission and goal.
Jolanta Deka Boruszewska
Bohdan Boruszewski
WHY CHOOSE US?
TRADITION
Our experience and qualifications are base on over 50 years of tradition in optics. We guarantee professional advice and services at the highest level to our clients.
WIDEST CHOICE OF FRAMES
Our offer includes 3,000 models of corrective and sun protection frames. We offer frames from world famous designers, but there also those at more affordable prices.
GLASSES IN AN HOUR
With optical specialist workshop being situated at our showroom customers can count on professional services, including the collection of glasses already finished in an hour!